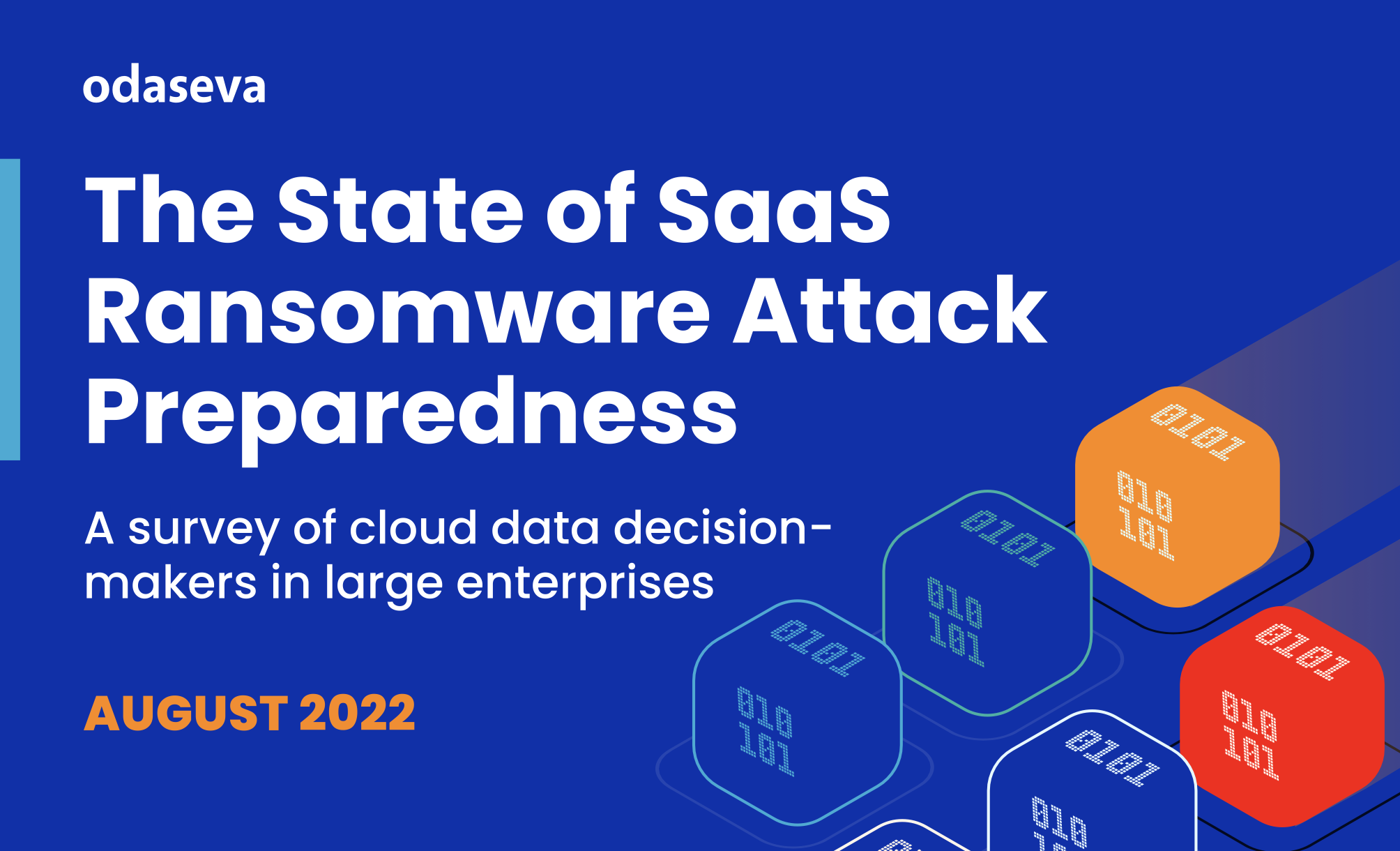 Research Report
The State of SaaS Ransomware Attack Preparedness
A survey of cloud data decision-makers in large enterprises
Large enterprises are not fully prepared for cloud ransomware attacks
Executives and managers at companies with more than 10,000 employees responded to a global survey in August 2022, and the results reveal that very large enterprises are not fully prepared for a ransomware attack on SaaS data.

Ransomware attacks on SaaS data are increasingly frequent and successful, and recovery is often difficult, incomplete, and time-consuming.
This report details the survey findings that relate to the three main aspects of a ransomware attack against SaaS data:
The Threat
The Recovery
The Prevention
Download this research report to learn more about the threat of ransomware attacks on enterprise SaaS data and how to protect against them.
Data success starts here
The Odaseva platform is designed to help large-scale Salesforce customers excel at all three disciplines of Salesforce data management.

About Odaseva
Odaseva is the leading Enterprise Data Platform for Salesforce, offering powerful tools to keep Salesforce data protected, compliant, and agile. Industry leaders like Schneider Electric and Manulife rely on Odaseva to ensure business continuity, respect customers and regulators, and move Salesforce data to any system—with the strongest security, performance, and expertise available. Learn more at odaseva.com.