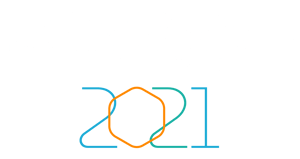 DATA INNOVATION FORUM SESSION
Performant API Queries in LDV/MDV Context: Research & Strategies
Wednesday, October 27 │ 8:00AM - 9:00AM PST
Become an MDV/LDV expert by learning the secrets of Salesforce APIs!
Judges commonly ask CTA candidates, "What API would you recommend to extract an LDV Object?". BULK is the answer you want to give to pass your CTA exam, but is it really the right answer? What about performance for non-LDV objects? Have you ever heard about progressive queries?
For the first time ever, Jean-Luc Antoine will present a modern API approach mixing technologies to increase data processing for MDV (Medium Data Volumes), and Sovan Bin will share research results after 9 years of LDV (Large Data Volumes) experience of processing more than 10>12 API calls.
Session takeaways:
Understanding of the secrets of Salesforce APIs

Discover undisclosed metrics after running 10>12 API calls

Go beyond conventional use of APIs for ultra performance

Register for the Session
Reminder! You must register for each individual Forum session separately.