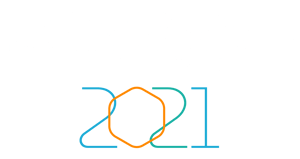 DATA INNOVATION FORUM SESSION
Hyperforce: Salesforce's Infrastructure Strategy and What it Means to your Data Management and Compliance

Tuesday, October 26 │ 2:00PM - 2:45PM PST
Insights into Salesforce's Hyperforce Strategy
Hyperforce is an exciting development in Salesforce technology, representing a re-architecture of Salesforce's platform infrastructure. Designed to deliver an even more powerful and scalable platform than we have today, Hyperforce will support the growth and success of Salesforce's global customer base and empower Salesforce customers to securely deploy Salesforce apps and services from anywhere while using the scale and agility of the public cloud.
In this session, Jsun Pe will provide insights into Salesforce's Hyperforce strategy, what it means for our customer's data management and compliance, and how customers can get ready for it.

Session takeaways:
Understanding the "why" behind Salesforce Hyperforce

A deeper dive into Hyperforce's architecture principles and infrastructure design

Understand Hyperforce's benefits for customers' data management

A quick recap on org migration best practices to ensure customers are ready for Hyperforce

Register for the Session
Reminder! You must register for each individual Forum session separately.