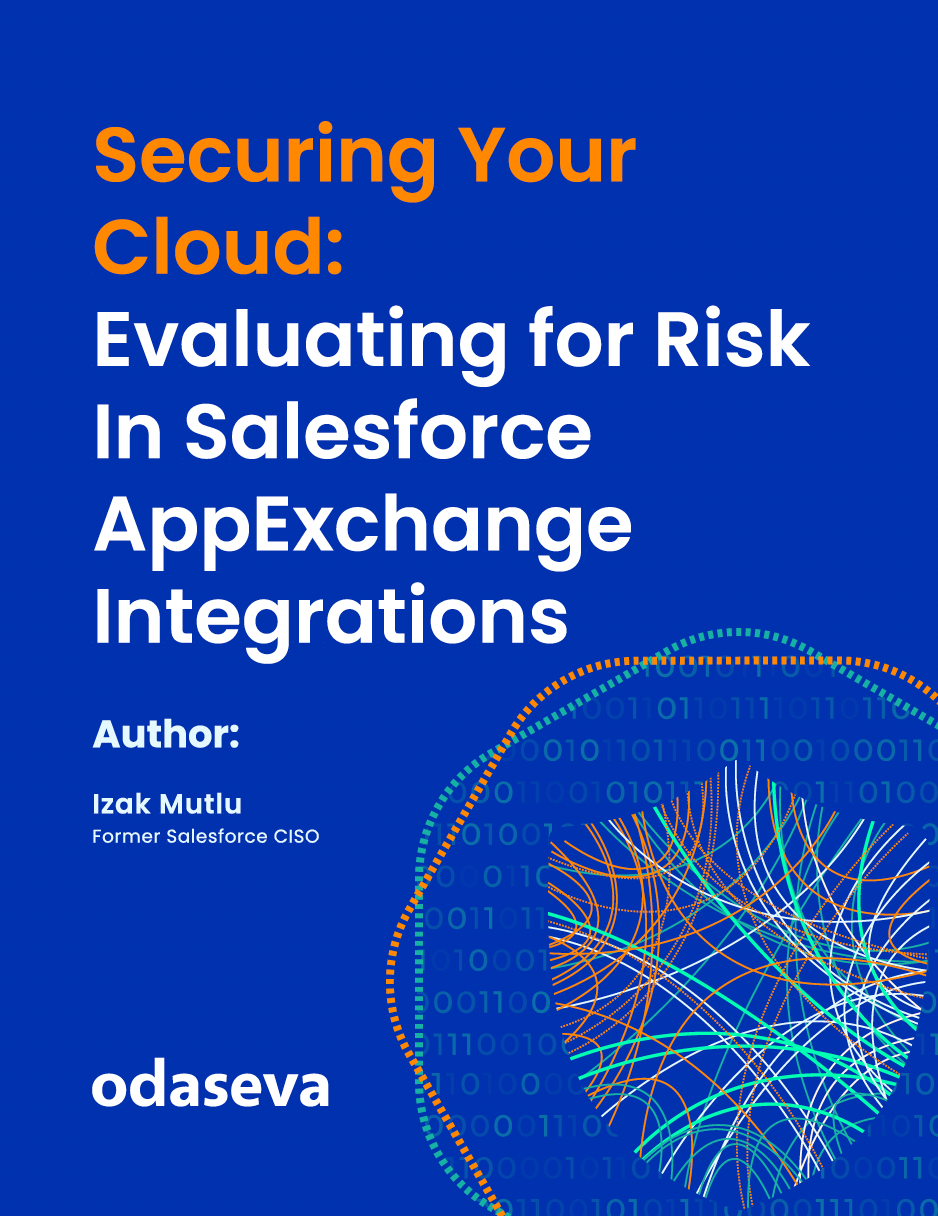 White Paper
Securing Your Cloud: Evaluating for Risk In Salesforce AppExchange Integrations
When it comes to security, AppExchange apps are not all created equal
While Salesforce is known for security, buyers of AppExchange apps should be aware that evaluating the security of third-party apps involves a different set of considerations.

This paper written by former Salesforce CISO Izak Mutlu will explore the key concepts security professionals need to understand when evaluating AppExchange apps, and break down the three most important security questions to ask when making a final decision.

Key Takeaways
Salesforce security best practices

Key considerations before buying an AppExchange Solution

The three most important topics to explore when evaluating an AppExchange Solution
Data success starts here
The Odaseva platform is designed to help large-scale Salesforce customers excel at all three disciplines of Salesforce data management.

About Odaseva
Odaseva is the leading Enterprise Data Platform for Salesforce, offering powerful tools to keep Salesforce data protected, compliant, and agile. Industry leaders like Schneider Electric and Manulife rely on Odaseva to ensure business continuity, respect customers and regulators, and move Salesforce data to any system—with the strongest security, performance, and expertise available. Learn more at odaseva.com.