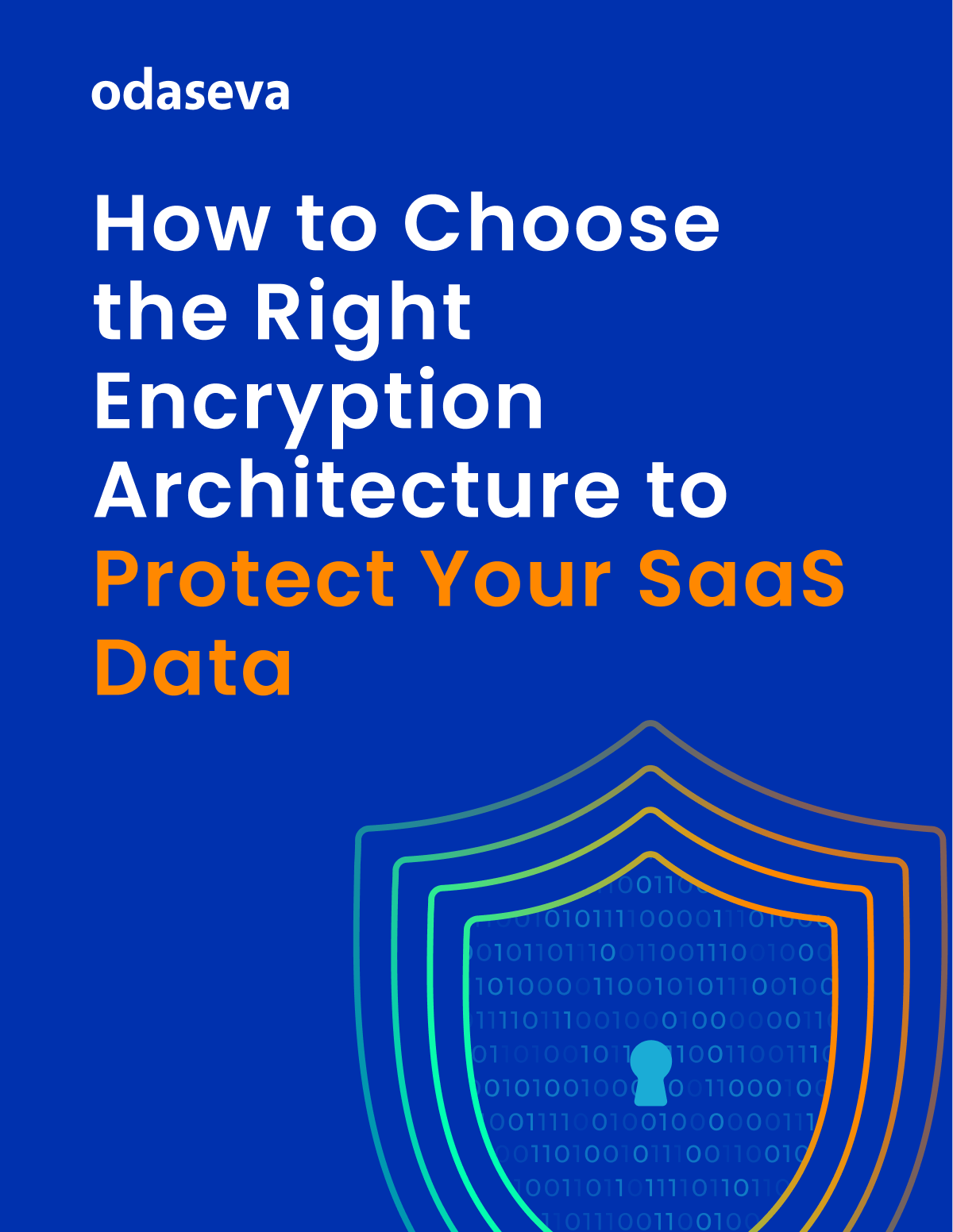 Whitepaper
How to Choose the Right Encryption Architecture to Protect Your SaaS Data
What type of encryption do you need to protect the SaaS data in your organization?
As enterprises continue to ramp up adoption of SaaS platforms like Salesforce, the data stored in them grows in volume, complexity, and importance. Encryption is one of the key security controls highlighted to protect this critical data.

But not all encryption methods are created equal! While some vendors may appear to protect data with identical methods of encryption like AES-256, there are important architecture factors to consider besides just the encryption algorithm and key length.

When choosing a SaaS solution, decision makers should understand what type of encryption is used and decide if the evaluated solution is offering the protection level adapted to the data sensitivity.
In this Whitepaper, we'll explain:
What is important to know about encryption?
What are the risks of not having proper encryption?
How to assess encryption capabilities
A breakdown of each encryption method's rating
How to choose the right encryption method for your needs
Data success starts here
The Odaseva platform is designed to help large-scale Salesforce customers excel at all four disciplines of Salesforce data management.

About Odaseva
Odaseva is the leading Enterprise Data Platform for Salesforce, offering powerful tools to keep Salesforce data protected, compliant, and agile. Industry leaders like Schneider Electric and Manulife rely on Odaseva to ensure business continuity, respect customers and regulators, and move Salesforce data to any system—with the strongest security, performance, and expertise available. Learn more at odaseva.com.